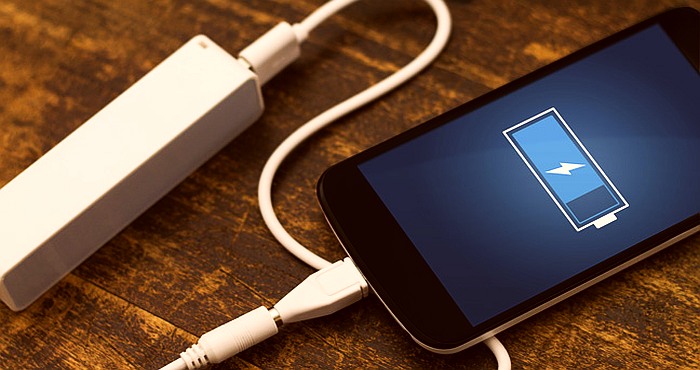 Is your Android Smartphone Charging Slowly? I am sure you are always screwed with this: you get home late after a tiring working day, or you have a hot date lined up for the night something that implies you don't have ample time to charge your battery overnight. In most cases the 15 or so minutes that you have for charging are not enough to charge even 10% of the phone battery.
This means that your battery takes long enough to charge. Now what is the deal? What causes your battery to charge slowly? Here are some of the causes and how to overcome them:
Your Charger Cable Sucks
USB Cable is one of the main causes of slow charging. You can consider taking a look at your USB cable, it might be undergoing awful treatment. That is why your phone might be charging that slowly. Most USB cables get run over, coiled, twisted, and bent with chair wheels and other office equipment's. Always ensure that you have checked the ends of your cables as they can get fluffed. To remedy this, always safe keep the USB cable or use original phone chargers.
Your Source of Power Sucks
The next thing to question is your source of power. Most people consider charging their Android phones from a laptop with the help of a USB cable. In most cases, your cable might be fully functioning as purported but a laptop power source will make it to charge slowly. Qi wireless charging will also charge very slowly. The best way to remedy this is ensuring that your charger is plugged directly at the mains power source- always located on the walls. In some instances, such mains power supply might be tempered with for older buildings and thus it is advisable that you repair them.
Your Charger Sucks
Sometimes your USB cable or your power source might be functioning fully, but what about your charger adaptor? In such situations the adaptor might not be functioning as required making the phone to charge slowly. The reason as to why most manufacturers provide a USB adaptor on every phone package is to ensure that you are charging your phone with the right charger. Switching adaptors amid phones results to mix-matching of general powerage, ampage, wattage, and voltage. Sticking with the adaptors that come with your phone is crucial and advisable.
Your Phone Sucks
This might be sounding queer but it is true. You might be wondering why your Smartphone is charging slowly; the reason might be your phone sucks. New processors support fast charging. The latest phones also come with turbo charging chargers. A good example is the Galaxy S6, which can serve you for over 4 hours with just 10 minutes of charging. Always ensure that your phone charging microUSB port is in good condition. Ensure that it is not bent. Also ensure that your battery is good and well-functioning.
Sometimes you might be the one who is hindering your phone from charging. In most cases, you will find that you can't keep off your hands from the touchscreen. The best way is to give your phone some time to charge even if it means turning it off.