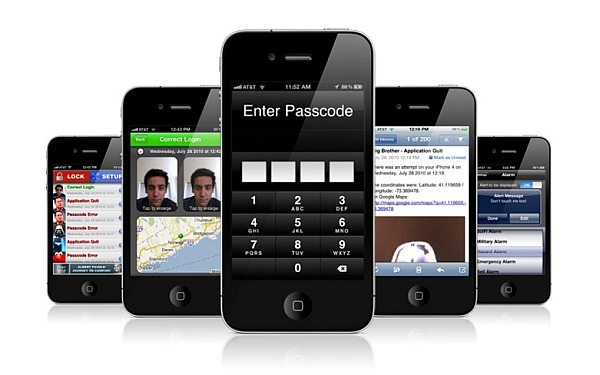 Recently, the researchers are highly indulged in developing new and technically improved iphone applications in order to protect the functioning of the iphones in a better way. These security applications are in high demand these days as they provide complete protection to iphones from all aspects.
What are the major iPhone Apps for security this 2014?
VirusBarrier IOS prevents the attacks of malwares and virus so that your iphone remains protected along with the protection of your PC when files are being transferee from your iphones.
Gadgettrak is mainly used for determining the actual iphone location in case you're the device has been stolen or lost. It helps in tracking IP address and provides map points, latitudes and longitudes for proper determination of the location.
Private photo-vault is mainly concerned in downloading and storing confidential images along with videos so that only the users can access the same. In some cases, passwords are being used for protecting these images and videos.
SurfEasy VPN is highly concerned in protecting online privacy and includes blocking of unwanted websites, security protection of Wi-Fi based hotspots, private data encryption protection and many more.
Password manager is mainly concerned in providing private passwords for security purposes so that the security of data, files and website details can be ensured.
Find My Iphone is mainly one of the most essential free iphone apps that can be downloaded for finding your lost phone in an effective manner.
Surveillance pro mainly deals with the regulation of Foscam cameras which are highly useful in recording all the activities within business places or houses and are equipped with different features like facial tracking, motion detection, audio recording and many more.
Wickr is highly useful in preserving and protecting private communications and thus you can delete the traces of the private communication.
Kryptos is a specialized application which is useful in protecting VOIP communications over the iphones. Any kind of voice-communication conducted by means of mobile internet can be protected by the same.
Marble access protects your iphones from spear phishing, compromised internet networks, SMs phishing, malwares, malicious apps, poisoned DMS and jailbreak jamming.
Norton snap is being equipped with a scanner having QR code and this is highly useful in protecting your iphone from identity-theft and stops unwanted apps.
Alarm.com is mainly used for having instant awareness and that can be accessed remotely.