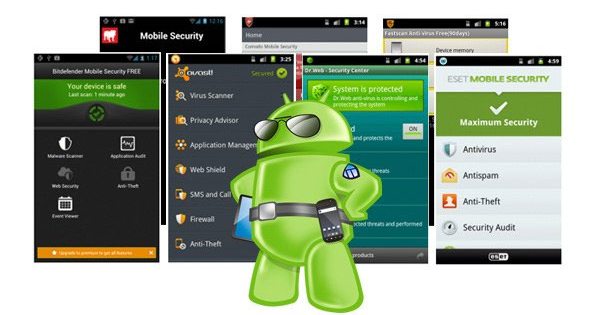 Android devices are quite different from laptops and desktops and you must be careful when you want to install Android antivirus on your mobile device. In its bid to combat the increase in viruses, Google has put protection measure in place to discover and stop these viruses on the Google Play store, where you can buy applications for your Android device.
Unfortunately, this measure alone doesn't guarantee the safety of Android mobile devices. This is because fraudulent Android antivirus can still slip through. In addition, these so called cybercriminals want your personal information at all costs as they see it as cool money, even if they will cross the legal lines.
Important Security Steps You Should Take:
1- Android Safety – Make Sure Your Data is Secure
You need to take the following steps to keep your Android mobile device safe, while Google's system helps:
2- Install Antivirus from Trusted Sources Only
Google's security only covers applications installed on the Google Play store. Hence, when you want to install Android antivirus for your mobile device, make sure you do so from trusted sources alone. It is very easy for anyone to install Android antivirus from different sources, unlike the walled system put in place by Apple.
Whether the applications is harmless or not, just beware because you may not know for sure as it could be loaded with malware that will monitor your calls, steal your private data and many more! Play it safe by sticking to known sources for your Android antivirus needs.
3- Stick to Trusted Websites Also
You can also be a victim of fraudulent Android antivirus when you visit unproven websites for the reason that it is quite easy to become aware of the operating system you are using and use that information to load related malware onto your Android device if you are not adequately protected. Hence, stick to trusted websites for your Android antivirus need as well.
Sticking to trusted and well-know websites and avoiding the unknown corners of the Internet will help prevent viruses from finding their way onto your Android device.
4- Secure Your Device with Malware Protection
Malware can still find its way onto your device through phishing, despite the fact that you are extremely careful about the Android antivirus you load and the website you visit. You might see this like an email that appears to be from your Credit Card Company or bank, but it is not. Hence, make sure your Android device is secured with malware protection.
As mobile malware is growing more prevalent these days, it is quite imperative to protect your Android device from viruses. However, you need to be very careful when looking for Android antivirus for your mobile phone. These tips to avoiding fraudulent Android antivirus will guide you.