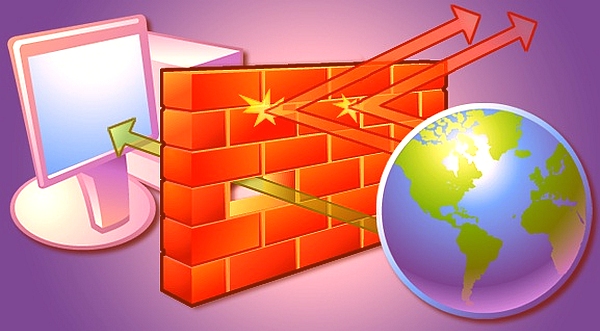 If you own a Windows PC, you already have a very strong and effective firewall pre-installed on your system. However, as the number of malicious attacks on the computers are growing, it would be better for you to opt for two way firewall protection to help keep your PC protected at all times. Here are 5 of the best firewall software that you could be installing on your Windows PC in order to help it stay protected at all times.
Best 5 Firewall Software
ZoneAlarm Firewall – this is by far the best firewall that you can install on your Windows based PC. This firewall comes for free and you shall certainly be finding this one to be the perfect option for you when it comes to protection. There are many bonus features here. The firewall is really tough and it will help you in blocking all the hackers as well. It is one of the most downloaded firewall programs. It helps in managing your program controls and there are no unnecessary program popups to irritate you. A paid version is available too.
Comodo Firewall – this is another one of the free firewall programs that has been stripped off the behavior blocking popups. The versions before the 2013 upgrade has the popup feature which has now been deleted. The bonus features include sandboxing, hardened browser and even safe and extremely secure DNS lookup options for the users. It is something that might feel too much in the beginning but the programs works quite well.
Tiny Wall – this is a free firewall program that effectively integrates and works alongside your Windows PC firewall. It can provide two way firewall protection to the computer. However, it works only for Windows Vista and later versions. There are no extra bonuses to boast of. However, the programs works as a tiny utility that shall definitely be working great for your system.
Online Armor – this free firewall works really well in protecting your computer from hack attacks. The program is also great for fighting against the malicious programs that could be harming your system. It is especially good for people who make lots of online transactions as it has a great anti-identity theft system. The package installer is super easy to work with and the performance of the PC shall never be hampered.
PC Tools Firewall Plus – this is the free version of the Firewall Plus program. It screens all the inbound and outbound traffic on your computer really well. Plus, it warms you against all the possible threats and provides enhanced measures for verification and security of the traffic as well.