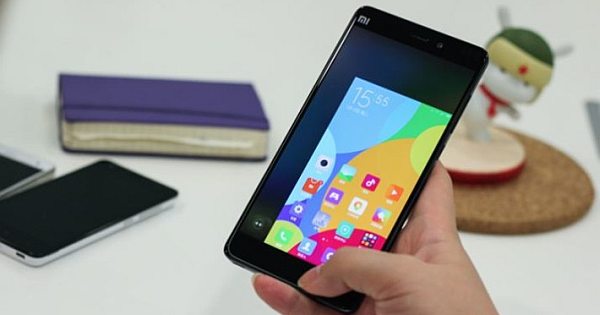 Best Smart Phones to look forward to in 2015 are Google Project Ara, Xiaomi Mi Note Pro and Mi Note, iPhone 6s, One Plus Two, HTC One M9, HTC Hima Ace Plus, LG G4 and Samsung Galaxy S6.
Google Project Ara
"Project Ara" consists of modules assembled into metal frames. The smartphone allows its user to change its components or malfunctioning modules and even upgrade them. This will offer a phone a longer life. If for instance a peak performing camera is needed as opposed to large storage, it is possible to get that without incurring the storage costs. Again if camera started malfunctioning it could be dislodged and replaced with one in good condition. Of inclusion too are third party vendors as well as additional parts like sensors. Pilot testing for Project Ara is set for Puerto Rico this year.
Xiaomi Mi Note Pro and Mi Note
Credited to be the most powerful phone in the world, Xiaomi's Mi Note Pro specifics include 5.7 inch curved screen Quad HD, 2GHz Qualcomm Snapdragon 810 64-bit octa-core chip, a huge 4GB of RAM and Adreno 430 graphics. It is also expected to be thinner than the iPhone 6 Plus. The launch of this model from the largest smartphone vendor in China is set for end of March in China, alongside the Mi Note which has slightly lower specs than the Mi Note Pro.
iPhone 6s
Set to launch in September 2015 on an iOS 9 platform the iPhone 6s will have a faster A9 processor; which has been Apple's joint project with rival company Samsung. The RAM on the iPhone 6s will get a boost and a 3D pressure sensor built in to enable a Force Touch Action (a new apple watch feature differentiating between short and long touches or soft and harder touches).
One Plus Two
Famous for offering great features at a lower cost, the One Plus Two will be arriving in June according to OnePlus co-founder Carl Pei. It will feature 5.5" LTPS LCD screen, 3GB RAM 16/64GB internal memory, an non-removable 3300 mAh battery,16 MP HDR auto focus dual LED flash camera with geo-tagging, touch focus, face detection and panorama; will be available in silk white and sandstone black colours.
HTC One M9
This year's One M9 model is expected to feature a 5in full-HD Super LCD3 display, a Snapdragon 810 processor, Adreno 430 graphics and 3GB of RAM. The ultra-thin 7mm HTC One M9 is expected to borrow from the HTC Desire Eye with a super-selfie 13 Mp front camera plus 20Mp on the rear.
HTC Hima Ace Plus
A 5.5" screen phablet version, the HTC Hima Ace Plus is expected to be launched with the One M9 in September. The HTC Hima Ace Plus will pack a 2.3GHz Qualcomm Snapdragon 810 processor and 3GB of RAM.
LG G4
LG is working on the LG G4. It could be the first model to be fit by the company's own home-grown chipset. It might also come with a super slim 0.7mm bezelled-display. Last year the LG G3 was unveiled in May then released in June. The same is expected for G4's arrival this year.
Samsung Galaxy S6
Code-named "Project Zero" the S6 will spot a new look- a premium metallic build like the Galaxy Alpha line and Galaxy Note 4 as well as a bigger resolution as it happened in the 2560×1440 Galaxy Note 4. Screen size could also be increased to 5.5 inches and Snapdragon 810 processor. The release date is in March.